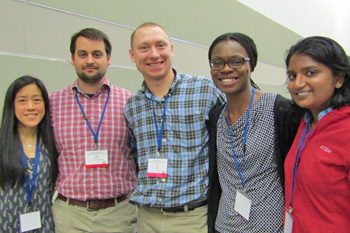 Occupational and Environmental Medicine (OEM) is a wide-ranging preventive medicine specialty focused on the evaluation, treatment, and prevention of disease related to environmental and occupational exposures. OEM physicians treat work-related injuries and diseases, recognize and resolve workplace and environmental hazards, conduct research to understand and prevent illnesses and injuries related to the workplace and the environment, and guide occupational and environmental health public policy. The MPH in Occupational & Environmental Medicine (MPH-OEM) degree is geared towards physicians and is typically offered in conjunction with an Accreditation Council for Graduate Medical Education (ACGME) accredited two-year residency, including the University of Washington OEM residency and Madigan Army Medical Center Public Health residency. Upon successful completion of the MPH-OEM degree and a residency in either OEM or Public Health, participants are eligible for board certification by the American Board of Preventive Medicine. The MPH-OEM degree combines broad training in public health with specific training in occupational and environmental medicine. The program of study includes core courses in occupational and environmental medicine, environmental health, epidemiology, biostatistics, health services administration, and social and behavioral health sciences. In addition, students are required to conduct a research-based master's thesis. OEM and Public Health residency training counts toward the public health practicum, another requirement of the MPH-OEM degree.
Questions about our degree programs?
Career paths of recent graduates
This degree is designed for individuals who anticipate careers in occupational and environmental medicine, whether in clinical practice, academics, or public health practice. Alumni of this degree and concurrent residency program are leaders in the field who influence public policy to improve occupational and environmental health. Recent graduates from this degree option are currently working as:
An Associate Medical Director for Occupational Diseases at Washington State Department of Labor & Industries (Class of 2016)
An Occupational Medicine Physician at the Everett Clinic (Class of 2015)
A Clinical Instructor in the University of Washington Department of Medicine, Division of General Internal Medicine, and the Department of Environmental & Occupational Health Sciences, and core Occupational and Environmental Medicine faculty member (Class of 2017)
Current student profile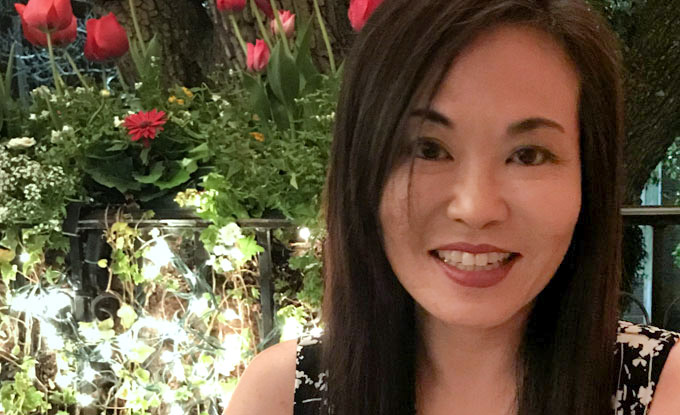 Marian Hyatt
"I spent most of my formative years on U.S. Air Force bases in Japan, where my father served as a base civil engineer after his active duty obligation was complete. I fell in love with aviation at a young age and dreamed of one day being a pilot, but my vision wasn't good enough to qualify. I was elated though when I had the opportunity to become a flight surgeon so I could give back to the aviation community in which I grew up. I earned my medical degree in 2008 from The George Washington University through an Army scholarship and completed an internship at Walter Reed National Military Medical Center. For the past six years I served as a flight surgeon, which is a hybrid of primary care provider, preventive medicine and occupational medicine. I've been on various deployments and missions in South America, Africa and the Middle East. I'm currently pursuing my MPH-OEM as part of my Preventive Medicine residency program, a two-year training through Madigan Army Medical Center on Joint Base Lewis-McChord.
Pilots are exposed to various occupational hazards, such as hearing loss due to noise from the engine or weapons systems. They commonly complain of lower back pain, some of which may be associated with vibrations from the aircraft, posture, the wearing of heavy body armor, and cockpit design. While I realize that projects such as redesigning an entire cockpit is a complex process that can take years, I hope to take advantage of my coursework to explore potential solutions that protect our pilots as well as other service members from long-term injury and illness."
Recent student research projects
Analysis of an Intervention to Reduce Truck Drivers' Exposure to Whole Body Vibration
Student: Thomas Louwers (2016)
Faculty Advisor: Peter Johnson
Ambient Air Pollution and Lung Cancer Risk in the Women's Health Initiative Observational Study
Student: Shilpa Gowda (2016)
Faculty Advisor: Joel Kaufman
Correlation Analysis of Sleep Study Variables in Obese v. Non-obese Military Personnel Diagnosed with Obstructive Sleep Apnea
Student: Stephen Cho (2015)
Faculty Advisor: Debra Cherry
Explore more MPH in Occupational and Environmental Medicine student research projects.
Residency/fellowship information & degree requirements
OEM residency training
Clinical activities for the University of Washington OEM residency are conducted at Harborview Medical Center, VA Puget Sound Health Center, Puget Sound Naval Shipyard, Sports Medicine Center at UW Husky Stadium, and several community-based occupational medicine clinics. Trainees hold joint appointments in the accredited OEM residency program as senior fellows in the Department of Medicine and the School of Public Health. Subspecialty electives are available in pulmonology, otorhinolaryngology, physiatry, orthopedics, brain injury, and pain management. Public health non-clinical rotations are available with the WA Department of Labor and Industries and the WA Poison Control Center.
Eligibility for residency training: Physicians who have undergone a minimum of one year of postgraduate training in an ACGME-approved program are eligible for consideration for the OEM Residency. Experience in clinical medicine, military medicine, research, policy, or public health practice strengthens an application. Please see the OEM Residency Website for directions on how to apply.
Degree requirements & Contact information
For more detailed information about this degree option, please refer to the MPH-OEM Contact Information Sheet (PDF) for a complete list of MPH-OEM associated faculty and support staff.
A complete list of course requirements for the MPH in Occupational and Environmental Medicine is available here.