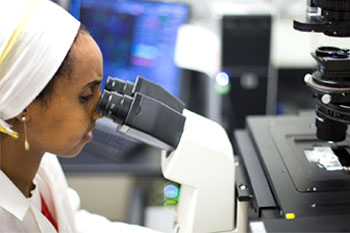 The field of toxicology is focused on developing improved ways to identify and reduce the harmful effects of chemical, physical, and biological agents at all levels of biological organization, from molecules to humans to complex ecosystems. The PhD degree in Environmental Toxicology trains students to identify, understand, and analyze toxic agents and their effects on human health and the environment. The curriculum includes courses in the supporting sciences of biostatistics and epidemiology, as well as foundational courses in exposure science and environmental health. Additional courses provide in-depth training in risk assessment and the fundamentals of toxicology, including organ system toxicology and the effects and mechanisms of toxicity of a wide range of toxic agents. Students in this degree option conduct in-depth toxicological research on topics such as neurological, hepatic, renal, and respiratory systems; prenatal and neonatal development; and the carcinogenic and genetic effects of toxicants.
Questions about our degree programs?
Interested in an MS or PhD degree? You may qualify for in-state tuition if you reside in one of 16 Western states and territories. Learn more
Career paths of recent graduates
Graduates find careers in a range of private, public and academic positions, which include consulting firms; state and federal health and environmental regulatory agencies; product safety evaluation organizations; chemical, consumer products, pharmaceutical industries; and major universities. Recent graduates from this degree option are currently working as:
Current student profile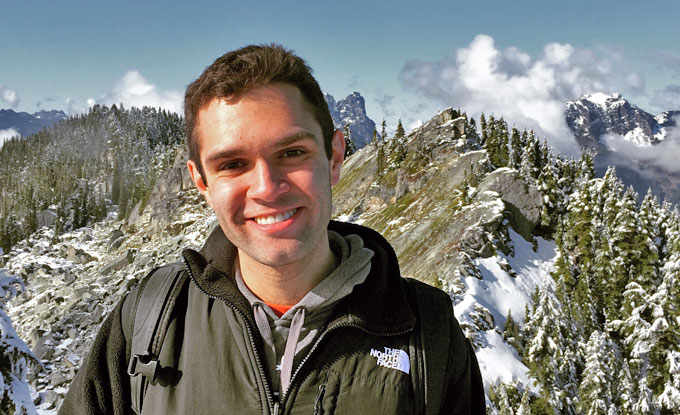 Tyler Nicholas
"I first became interested in toxicology after working as an undergraduate research assistant in Dr. Ned Ballatori's lab at the University of Rochester. His research focused on understanding the roles of glutathione regulation in the progression of different human diseases.
Here at the University of Washington, I'm working with Drs. Elaine Faustman and Terrance Kavanagh in the Predictive Toxicology Center. Our goal is to develop more accurate "organ-mimicking" cell cultures to test compounds for their potential risk to humans, and to help scientists and regulators better evaluate how they affect specific organ systems. My research focuses on developing these "organ-mimicking" cell cultures for airway epithelium to better understand the relationship between silver nanoparticles, engineered nanomaterials that are used in hundreds of consumer products because of their antimicrobial properties, and airway inflammation. I'm hopeful that my research will make it easier to evaluate the safety of engineered nanomaterials, which has been challenging in previous studies using less sophisticated approaches and tools. My research has direct implications for consumer product safety, since engineered nanomaterials are currently used in many types of products even though we still know very little about their possible impacts on human health.
After completing my degree, I see myself either continuing my research as a postdoctoral fellow, or bringing my expertise to industry as a consultant to help companies make safer consumer products."
Recent student research projects
Tarnished: The Toxic Potential of Silver Nanoparticles
Student: Brittany Weldon (2016)
Faculty Advisor: Elaine Faustman
Gene-Environment Interaction between Adult Lead Exposure and Apolipoprotein E4 on Adult Hippocampal Neurogenesis and Cognitive Behavior in Mice
Student: Anna Egstrom (2016)
Faculty Advisor: Zhengui Xia
Modulation of Mitochondrial Function As an Indicator for Sublethal Effects of Contaminants of Emerging Concern
Student: Andrew Yeh (2017)
Faculty Advisor: Evan Gallagher
Explore more PhD in Environmental Toxicology student research projects.
More information & requirements
The PhD in Environmental Toxicology is a terminal degree. Students in this option complete a dissertation as a culminating experience. A complete list of course requirements for the PhD in Environmental Toxicology is available here.